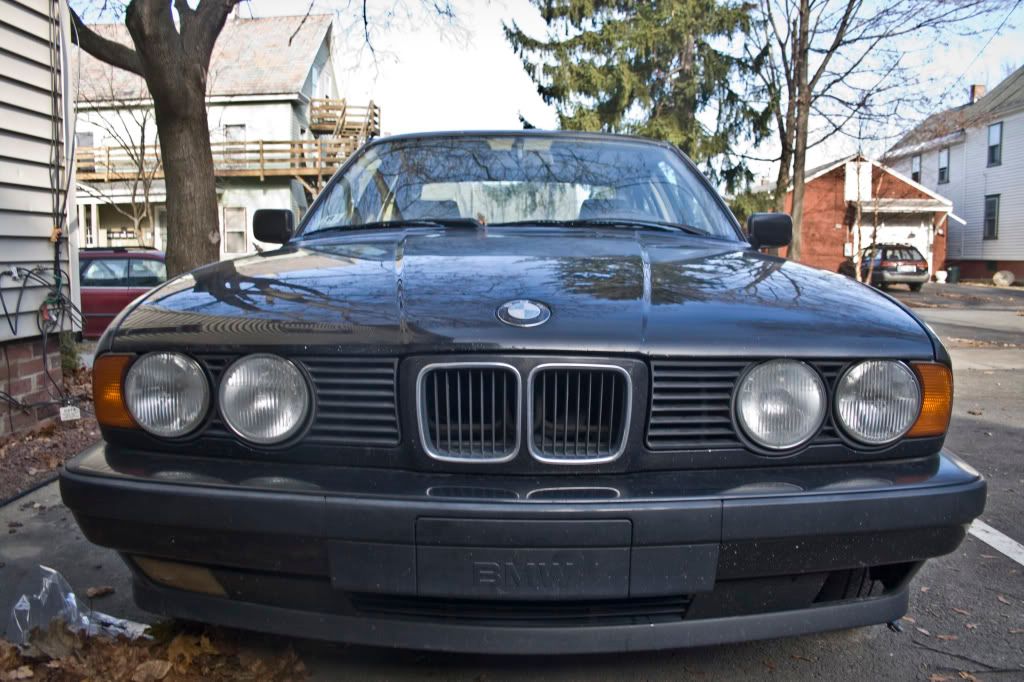 The 1993 BMW 525i - My new car.
$3200
I have just two words to say about it.
"Heated Seats"
No, I have more to say about it, but that is the feature I value the most when I step outside and its 17 degrees, especially knowing that its only going to get colder.
Its front engine, rear wheel drive. It has a 2.5L 6 cylinder engine, which is not the original engine, it was replaced with one that has 20 more horsepower and is far better on gas. Its got traction control and 4 channel anti-lock brakes. It will be a great car for when the snow hits the ground.
The only thing, and this is one thing... that is wrong with it.. I'm missing a fog lamp.. but that is not a big deal, I have 4 head lamps and don't even know how to use a fog lamp. (i'll probably still buy one).
I am really happy with this car. I'll take some pictures of the engine compartment soon. its one of the cleanest I've seen in a while. The engine has 80,000 miles on it and the body has 160,000 miles on it.
So comfortable. So nice. Handles so well. This is why the autobahn doesn't have speed limits, because cars like this come from there. But its not like a sports car, it doesn't cry to be driven quickly. There isn't a difference in driving it quickly; everything just feels like you're floating on a cloud. Its so smooth and relaxing. How did I live so long without one of these?