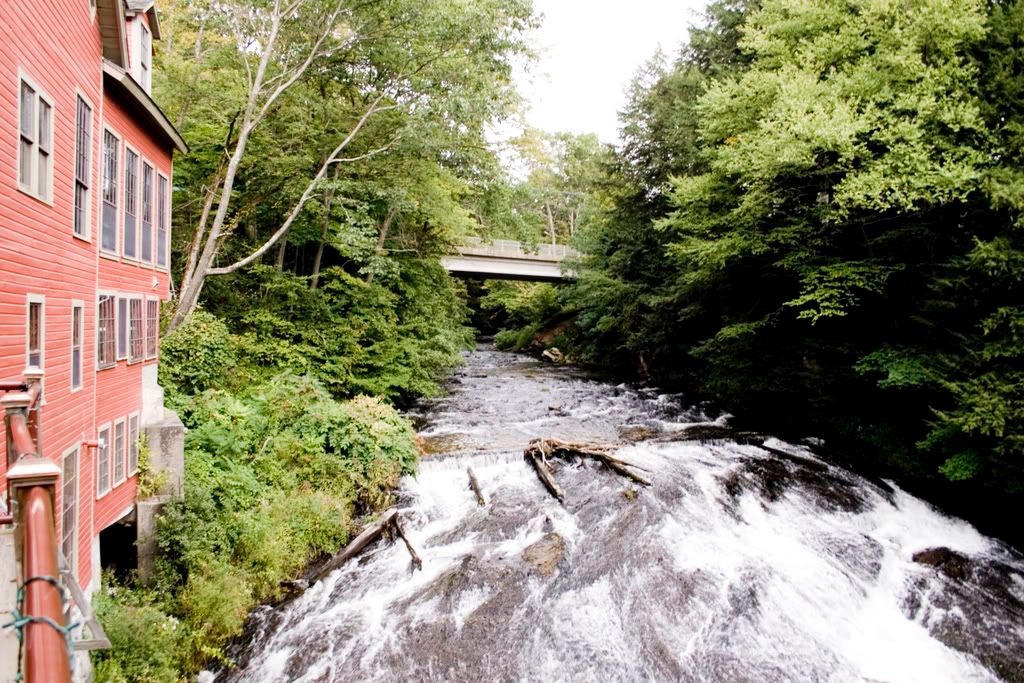 At this moment, I am sitting in a "book mill." It is actually what used to be the Montague Mill. It is now a small bit of stores. This is a used book store. They don't really have many books, none of the ones I wanted to pick up. I just ate Thai food at the cafe next door. It wasn't really strict Thai though, my roommate got a curry chicken sandwich and I got "udon." Im guessing it was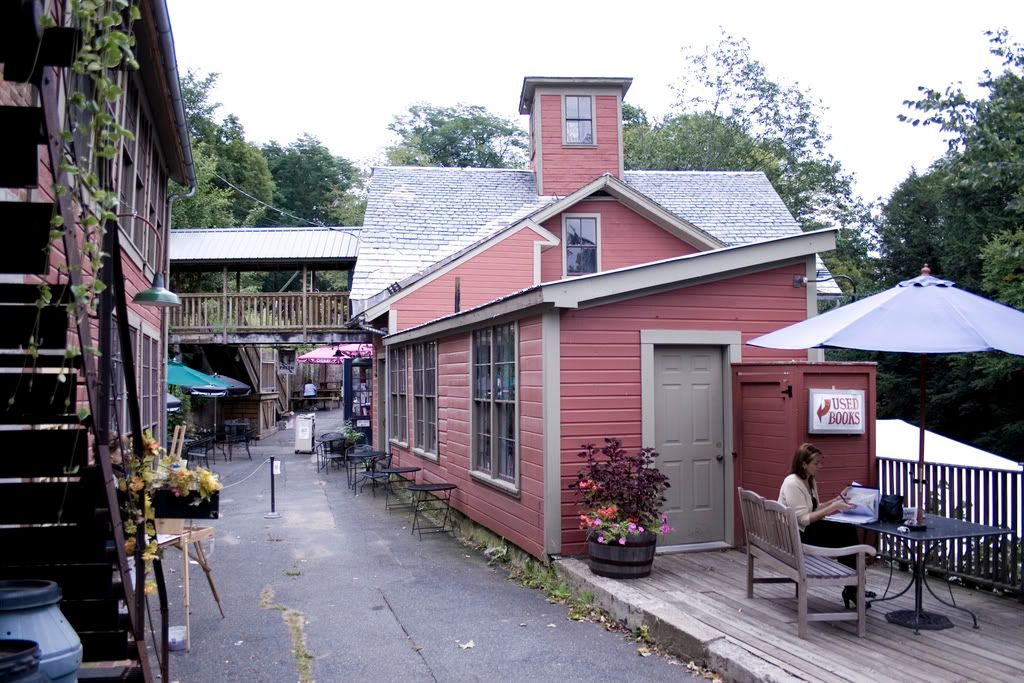 Thai udon. Thin regular noodles served cold with peanuts and ginger everywhere. It was the best thing that I've eaten in this state. It was incredible. I should have taken a picture of it, it was also presented nicely. There is a running river right next to the building, and I did snap a couple of that. I will edit this post later tonight and add the image in. It really is beautiful and it makes me feel so calm being here.
Yesterday I borrowed my roommate's car and drove down to a mall closer to springfield. I picked up a couple of books and got lost. It was hands down the biggest mall I have ever seen. Its like they saved all of the civilization from the entire state, just for this mall.
We get our film back from processing sometime next week. After that I might have to submit it before scanning and wait for it to be graded or whatever they want to do with it before I can scan it and post. They are positives and they are 6x4.5 so you can just hold them up to the light, no prints are
really
needed. I also got to use a canon 5D today on assignment. They let us use 1 camera for 2 people and told us "you have an hour to get
15
high quality pictures
each
using various shutter speeds, apertures and ISO speeds. Have fun" Which meant 1 picture every 2 minutes. I took 43 pictures total (same picture different angles).
Later tonight I am going with a group of friends to get out of Turners Falls to eat tofu for dinner. I figure its a good note to end the week on, Thai food and Tofu. Mmmm.